About
Phi Tau is a coeducation fraternity located at 31 North Main Street. It was the first house at Dartmouth to go coed, and the only one stay coed consistently.
Events
Phi Tau is known for its termly Milque and Cookies event, where anyone can come help bake thousands of cookies, which are then served to campus, along with their special (non-alcoholic) Milque, made from a secret recipe.
Every Sunday at 10pm they have a Sunday Evening eXtravaganza (aka SEX), which is basically an ice cream and hang out party.
They generally hold some kind of event every Thursday, Friday, and Saturday as well. For more information, blitz
<login to see email address>
, or sign up for updates at
http://bangarang.dartmouth.edu/mailman/listinfo/tau-announce
Rush
Phi Tau has two casual, non-binding rush events each term, which all eligible students are encouraged to attend in order to learn about the house and get to know the brothers. People interested in joining may sign the rush book, after which the house may give them a bid. Because Phi Tau has "rolling rush," people may sign the book at any point during the term, not just during the rush events. To join the house, the person may sink the bid by returning it to the house at any point in their undergraduate career.
For more information, blitz
Phi.Tau@dartmouth.edu
, or
rush-chair@phi-tau.org
.
Yearlong Execs (2012)

President: Pavel Bacovsky '13
VP: Colleen Cowdery '14
Treasurer: Blake Neff '13
House Manager: Rebekah Scott '13
Social Chair: Dan Berman '14
Contact
To reach the house, blitz
Phi.Tau@dartmouth.edu
, or the current president.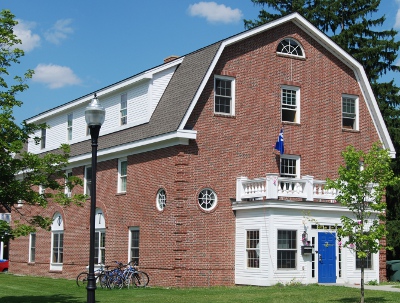 Last updated on May 14 by Leah R. Nicolich-Henkin
contributors: Diana M. Pechter, Avery Yen